Kingston's History and Cumberland's Future
Cumberland Private Wealth is excited to announce a new location in one of Kingston's most iconic buildings – The Woolen Mill.
Built in 1882, The Woolen Mill boasts a long history in the Kingston community. Though it spent nearly 50 years serving as a Mill, it has enjoyed providing event spaces, climbing gyms and a home for the Kingston Whig-Standard newspaper. Now, it is where you will be able to find your dedicated Cumberland team.
And although we cannot invite you to visit right now, we look forward to hosting you for a meeting or an event in the near term.  
Cumberland Private Wealth Management Inc.
The Woolen Mill
4 Cataraqui Street, Suite 108
Kingston, ON K7K 1Z7
Take Control of Your Wealth
We'd like to to introduce two of our partners, Christie Matwee and Shawna Perron, who have recently created a series of educational podcasts on investing, and would love for you and/ or your family to join their journey by listening through your favorite podcast app or via their Take Control of Your Wealth website.
Christie and Shawna, both experienced Portfolio Managers at Cumberland in Toronto and Calgary respectively, have been passionate about helping Canadians of all ages and walks of life to feel comfortable with their money and achieve their financial goals. Their hope is that their podcast will be a way to do just that by allowing investors and their families to build knowledge and confidence as it relates to investing as they share their beliefs on key topics and investing principles.
You can automatically download new episodes for free by subscribing on Apple, or other podcast apps, and feel free to leave them a rating and review while you're at it!
In addition, you can subscribe and follow them on Facebook, LinkedIn or Instagram to ensure you receive updates about new episodes. Or sign up to receive email updates on the Take Control of Your Wealth website.
Gerry Connor Gives Big to George Brown Centre for Business
Shaping the financial industry of tomorrow takes encouragement and support today. Facilitated by the George Brown College Foundation, Gerald Connor, Chairman of Cumberland Partners Ltd. (CPL), made a substantial personal donation intended to provide financial support for the expansion of the finance program at the Centre for Business. Read more about this initiative in the press release.
Susanne Alexandor has joined our team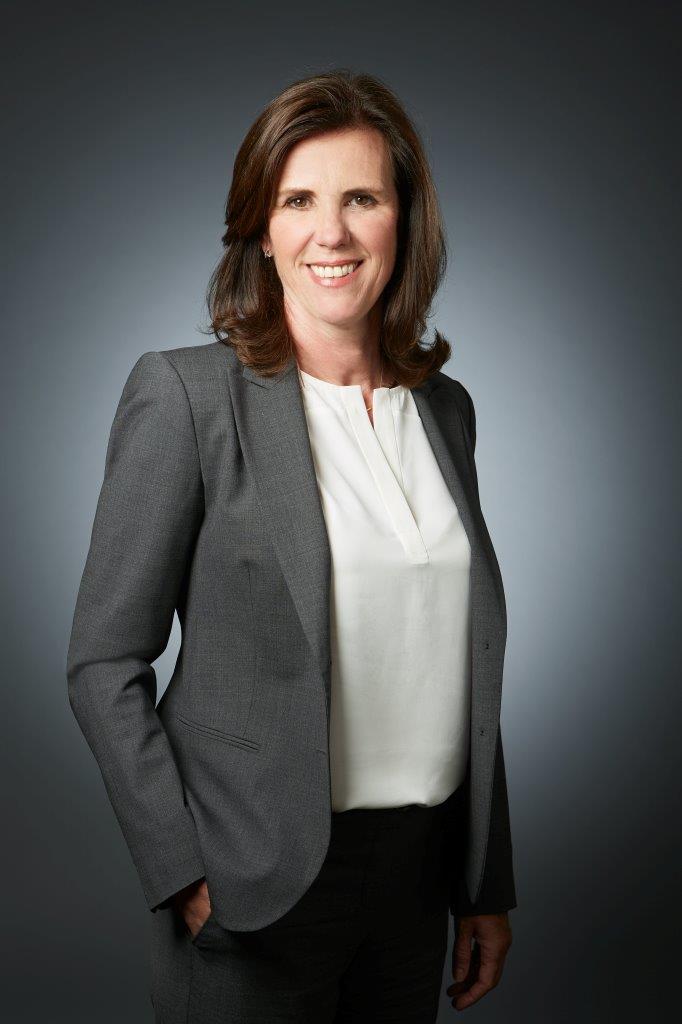 Cumberland Private Wealth Management Inc. ("Cumberland Private Wealth"), one of Canada's leading independent wealth management firms and a trusted fiduciary for families, individuals and foundations, is pleased to announce that Susanne Alexandor has joined us as Client Portfolio Manager*.

Ms. Alexandor brings 30 years of global investment management experience to our firm.
"We are very excited to have Susanne Alexandor join our senior team of client portfolio managers as we deepen our commitment to delivering investment management excellence, sophisticated wealth management and a personalized, high touch experience to our clients," states Charlie Sims, Chief Executive Officer of Cumberland Private Wealth. "We aim to continue
to be at the forefront of a changing Canadian investment and wealth management landscape so our clients can achieve their financial and life goals for the future."
Ms. Alexandor's investment experience has spanned the full spectrum of global capital markets and asset classes in varying regimes, with roles as a discretionary global portfolio manager and advisor to both private and
institutional clients. She has held positions with leading firms in major financial centers around the world, with her most recent experience at a boutique firm specializing in global tactical asset allocation investment strategies. As a regular media commentator and industry panelist, she enjoys communicating on the many facets and complexities of the asset management world.
Susanne Alexandor is originally from Germany, but was raised and began her career in the U.S. She earned a BA in Economics and German from Rutgers University. During her time in Toronto, she has been actively engaged in a variety of community and philanthropic initiatives.
*Subject to regulatory approval.
How much money do you need to get the attention of a financial advisor?
In a recent interview with the Globe and Mail, Cumberland Private Wealth President and CEO Charlie Sims discusses the benefits of the combination of services provided to our clients, including tax and retirement planning, estate and legacy planning.
Deep Roots, Stronger Together
In May 2018, Cumberland Private Wealth completed its merger with Perron & Partners. So, how did two successful independent firms, separated by 2,100 miles, decide to join forces?
To start with, both firms were founded by entrepreneurial industry veterans. Both were employee-owned with no affiliations to any financial organizations. Both had strong values and believed deeply in the client experience.
It made good sense for founders Gerry Connor and Gary Perron to create a unified firm with even broader expertise, resources and geographic reach to meet your needs today and tomorrow.
We have since continued to build on the strengths of each firm, while remaining true to the principles on which they were founded.
Building on Shared Principles
Cumberland founder Gerry Connor has always said, "Whatever you recommend to clients, you should be confident in owning yourself." To this day, we remain an investment firm where our money is managed alongside your money.
Our team are owners as well as investors in Cumberland Private Wealth. That makes us committed, long-term partners for the future. 
Being aligned with our clients creates a unique culture and a rewarding client experience. We understand that many of our clients want to be actively involved in the management of their wealth. At Cumberland Private Wealth, your portfolio manager is at your side and you can meet the people who manage your money.
"Whatever you recommend to clients, 
you should be confident in owning yourself"
Gary Perron has long recognized that large firms tend to offer clients what's best for the firm, not necessarily the client. When he founded Perron & Partners, he immediately saw what was possible when not inhibited by corporate directives and guidelines. By merging with another independent firm, Gary has ensured that his firm will remain true to its focus on investment excellence and the client experience.
We are able to offer our clients unique wealth management services with objectivity that is not possible at large institutions. You can be confident knowing that our interests are always aligned with your own.
"We maintain our independence,
innovative approach and drive to always
work in the best interest of our clients"
Joining together Perron & Partners and Cumberland Private Wealth has ensured that we have the resources to be able to deliver the breadth and sophistication of products and services, as well as the unique client experience, that high net worth clients need and have come to expect. 
For example:
Holistic wealth planning. Personalized advice to meet your life goals, including financial and estate planning.
Broad range of investment strategies. More than a dozen solutions spanning North American and International markets, including Alternative, Equity and Fixed Income.
Deeper pool of talent. A dedicated, in-house "investment engine" of more than 20 portfolio managers and analysts.
Opportunities for innovation. Freedom to pursue innovative solutions for our clients' portfolios and service experience.
Regional coverage. Offices spanning Calgary to Toronto to Kingston.
As our firm grows, your success and our success continue to be intertwined. Our clients have continued to receive exceptional service from the same people they have come to know and trust over the years, while also enjoying the new advantages of a more resourceful firm. 
We look forward to serving you for many more years to come.
Yin and Yang: Q&A with Cumberland CEO Gerry Connor
Yin and Yang: Read the Q&A with CEO Gerry Connor to find out about Cumberland's reliance on sound research, and how its 'reversion to the mean' philosophy guides good investing.
Barbara Stewart publishes her latest research findings
Cumberland Partner and Client Portfolio Manager, Barbara Stewart, releases new research: How Women are Getting Started in Investing.
New Report Unveils How Women are Getting Started in Investing
Canadian portfolio manager and researcher on women and money Barbara Stewart releases original research about women learning to invest
TORONTO, March 8, 2014 /CNW/ – New research has found that women learn to invest in order to gain control over their lives, and they invest in what they personally believe in.  According to a new white paper, part of the Rich Thinking series of global studies, Getting Started: advice, ideas and stories from smart women on learning to invest, by CFA® charterholder Barbara Stewart, women are very good at learning how to invest, but it is often outside traditional equity markets.
These findings, released today to coincide with International Women's Day, are the result of in-depth interviews that were conducted throughout 2013 with 50 diverse and accomplished women living around the world—from Toronto to Tel Aviv, from Singapore toStockholm, and from Paris to Istanbul.  The study builds on Ms. Stewart's previous white papers of 2011, 2012 and 2013.
"The most important finding of this year's Rich Thinking study was that when women think about investing, they refuse to restrict that to equity markets only," says Barbara Stewart, Portfolio Manager at Cumberland Private Wealth Management Inc. "They are looking to take control and become financially independent, but they prefer to invest in what they understand and are passionate about."
"Getting more women to invest in equity markets is a sound goal for policymakers, educators, and financial institutions. But that isn't about putting pink covers on mutual fund reports: this year's white paper looks at the deeper ways in which women can be encouraged to get started investing. The alternative is not an option: doing nothing with their money is the highest risk behaviour of all."
For a copy of the full white paper, please go to www.barbarastewart.ca.
Methodology
Throughout 2013, Barbara Stewart conducted 50 in-depth interviews with women around the world. Interviewees varied by age, cultural background and geographic location, although all were relatively successful in their lives, careers, or both.
About Barbara Stewart
Barbara Stewart is a CFA® charterholder specializing in Financial Counseling and Portfolio Management. She has extensive experience in global capital markets and has been advising high net worth individuals and families for 18 years. Barbara is a shareholder of Cumberland Partners Limited – the parent company of Cumberland Private Wealth Management Inc. in Toronto, Canada. She writes a bi-weekly column and is frequently quoted in the media on the topic of women and finance. She speaks internationally (most recently to 3,000 investors in Stockholm) and she creates educational events on the topic she is passionate about – financial literacy. To find out more about Barbara's research or her work as a portfolio manager, visit www.barbarastewart.ca.
SOURCE: Barbara Stewart
For further information:
Barbara Stewart, Portfolio Manager
Cumberland Private Wealth Management
416-413-4216 or barbaras@cpwm.ca
Cumberland is featured in the Report on Business' special issue "Invest Like a Legend"
Gerry Connor, CEO and Peter Jackson, CIO of Cumberland are featured in The Globe & Mail's Report on Business' "Invest Like a Legend" issue released on January 31, 2014. "Against the grain" reveals how Cumberland has stayed ahead of the market over several market and economic cycles including the financial crisis of 2009 and has successfully grown and protected their clients' capital.
Cumberland in February 2014 Globe ROB Magazine with Invest Like A Legend Annual Feature
The Financial Post with Gerry Connor
Cumberland Chairman and CEO, Gerry Connor, explains what's missing from the current U.S. market rally.